Leave a Legacy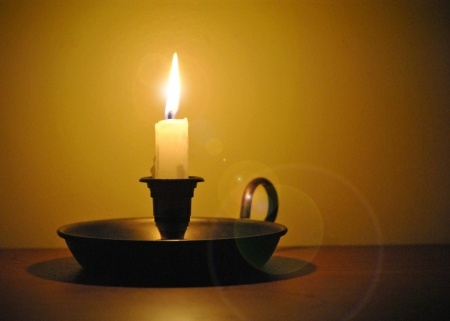 One of the major challenges of medicine today involves the management of chronic intracellular infections including bacteria like Borrelia (causative agent of Lyme disease, relapsing fever and possibly Australian Lyme- like disease) where the onset of symptoms can occur months or years after an insect bite/ transmission.
These symptoms of Borrelia infections and/or other tick borne infections in the disseminated state can imitate many chronic disease states including neurodegenerative illnesses such as motor neurone disease (MND), multiple sclerosis (MS), Alzheimer's, Parkinson's disease, myalgic encephalomyelitis/chronic fatigue syndrome (ME/CFS), fibromyalgia and autism.  There are no conclusive tests for the disease states described above. Neurodegenerative diseases often have 10% genetic and 90% environmental cause. The environmental cause has not been elucidated yet.
By leaving a bequest to the Foundation you are not only helping in the recognition of Lyme disease and other tick borne infections, but enabling the elucidation whether Borrelia has a role in the pathology of these neurodegenerative disease states mentioned above.
Your legacy will enable research to impact on a major challenge of medicine in the 21st century. It will enable the Foundation to diagnose Lyme disease and other infections more accurately and educate doctors in diagnosis and treatment so that they can differentially diagnose patients with Lyme disease and other imitated diseases.
Want more information?
Please contact the foundation
Email: info@karlmcmanusfoundation.org.au
Tel: 0413 168 886
You can download a "bequest for life" pack (coming soon).
Thank you
Thank you for helping to get recognition for Lyme disease, relapsing fever and other borreliosis as well as other tick borne infections. In the process you are building knowledge regarding our communities.
Make a gift in loving memory
Celebrate the life of someone you love by giving in their memory at a special page. Others members of your family can also donate in memory of your loved one. If you are interested in Giving in Memory of a  special loved one please contact Karl McManus Foundation.
Other ways of giving
You can complete a free will online with Charity wills

Copyright: mab0440 / 123RF Stock Photo
What's On

News
Growing evidence of an emerging tick-borne disease that causes a Lyme like illness for many Australian patients
On 12 November 2015, the Senate referred the following matter to the Senate Community Affairs References Committee for inquiry and report:
The growing evidence of an emerging tick-borne disease that causes a Lyme‑like illness for many Australian patients.
Submissions should be received by 31 March 2016. The reporting date is 20 June 2016.
Nov 17, 2015