Karl McManus was bitten on the chest by a tick in July 2007 at a wildlife park on Sydney's Northern Beaches. A week later he developed flu-like symptoms but, due to a lack of knowledge about Lyme disease in Australia, the tell-tale signs and the potential seriousness of the tick bite were overlooked.
The current view of the Australian government is that there is no evidence for the existence of borreliosis (Lyme disease, Lyme Borreliosis or relapsing fever) in Australia.  However, there is evidence of a Lyme-like disease, although the exact causative agent is not yet known. The mission of the Karl McManus Foundation is to contribute to world knowledge and to improve understanding of Australia's Lyme-like illness, borreliosis and other tick-borne diseases.
KMF REPRESENTATION TO THE AUSTRALIAN DEPARTMENT OF HEALTH. The Karl McManus Foundation (KMF) met with the Chief Medical Officer of Australia, Professor Chris Baggoley, in November 2012. Following this meeting, a Clinical Advisory Committee was formed to provide Professor Baggoley with advice on the evidence of Lyme borreliosis in Australia.
Dr Mualla McManus – BSci(Hons) MSci, BPharm, PhD, MPSA, AACP, FPGA
Honorary Associate of University of Sydney, School of Medical Sciences
Dr. Mualla McManus is a Director of the Tick Borne Diseases Unit, School of Medical Sciences (Pharmacology), University of Sydney. Board  Director of ILADS(International Lyme And Associated Diseases Society) a member of IDSA (Infectious Diseases Society USA), member of ISID(International Society of Infectious Diseases).
She is the founding director of the Karl McManus Foundation (www.kmf.org.au) only charity funding research into tick borne diseases in Australia. Proprietor of Gold Cross Pharmacy in Redfern NSW. She was pivotal in the formation of the Clinical Advisory Committee on Lyme disease advising the Chief Medical Officer of Australia. She graduated from Monash University with Honours in Immunology, MSci. in cancer biology from University of Melbourne,  B.Pharm from Monash University, PhD in neurosciences from University of Sydney.  She was a postdoctoral fellow at the Garvan Institute, Sydney.  She has published in peer review journals on the impact tick borne diseases on the immune system and its ramification on testing. She is active in research into tick borne diseases, advocating for patients and liaising with all stake holders to get a better understanding of tick/arthropod borne diseases in the world.
CHAIRMAN – Associate Professor David Irving
Associate Professor David Irving MSc, PhD, GAICD
Director, Research and Development, Australian Red Cross Blood Service
David was a founding Director of AusBiotech Limited (Australia's biotechnology industry organisation), was a non-Executive Director of a publicly listed company that stemmed from the Biotech Australia and is currently a Director of a privately held biotechnology company. In addition, David has served on a number of advisory committees within both private and
Mr Bruce Gordon
Department of Pharmacology, The University of Sydney. Prof. of Medicinal Chemistry.
An experienced auditor and corporate adviser to ASX listed companies, Bruce is also experienced in accounting and compliance in overseas capital markets. Renowned as an energetic business developer and marketer, Bruce has a formidable network of contacts in ASX listed companies across multiple sectors. He is a Fellow of Chartered Accountants Australia and New Zealand, and a Fellow of the Australian Institute of Company Directors.
Gary Sanderfield
Deputy Director International Recruitment University of Sydney.
Senior Executive with broad expertise in creating profit growth through integrative planning, intense team participation and precise execution while promoting a positive change environment that invigorates sustained growth, builds on the creativity of empowered team members while remaining in alignment with long and short term strategic objectives.
Dr. James Read
Deputy Director International Recruitment University of Sydney.
Child Health (ADHD, Autism, Learning disorders, Food intolerances and allergy including colic and reflux), Gastrointestinal disorders, Emotional and Mental Health, Weight Management and Diabetes Chronic Fatigue/Fibromyalgia, Nutritional Interventions for chronic disease (Autoimmune disease and cancer), Natural Hormone Management.
Mike Pym
Founder of Pym's Technology Lawyers
Mike is the founder and legal practitioner director of Pym's Technology Lawyers and has over 25 years' experience in major technology contracts, as senior in-house counsel with major technology companies in Australia and Europe, National Practice Group Leader of the Technology, Intellectual Property and Outsourcing Group at one of the top 15 law firms in Australia and leading Pym's Technology Lawyers over the past 8 years.
Bronwyn Darlington
Sessional Unit Coordinator and Lecturer in the Entrepreneurship and Innovation Program. Sydney University Business School.
Bronwyn is the post graduate unit coordinator for Start Ups and New Opportunities, Business Innovation and Sustainability and the interdisciplinary Unit Inventing the Future which brings Business, Science, Engineering and Design post graduate students together. Bronwyn was the founding Research Manager at the STAR Lab, an initiative of the Business School and Harvard University focusing on field experiments in consumer behaviour.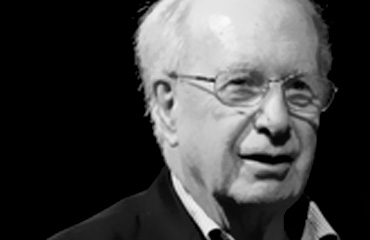 Prof. Graham Johnston
Department of Pharmacology, The University of Sydney. Prof. of Medicinal Chemistry.
I study natural and synthetic chemicals that influence brain chemistry in relation to Alzheimer's disease, anxiety, epilepsy, insomnia, memory disorders, myopia, schizophrenia and stress.
Prof. Ken Ho
Chair of Princess Alexandra Hospital.
Centres for Health Research, Wooloongabba QLD 4102. Prof. of Medicine. Endocrinologist – world-renowned growth hormone researcher.
Prof. John Shine
Garvan Institute, Sydney
Recipient of 2010 Prime Minister's Science Prize. Executive Director of the Garvan Institute 1990-2011. Prof of Medicine and Prof of Molecular Biology, The University of New South Wales.
Phillip Adams, AO
Phillip is an Australian farmer, broadcaster and public intellectual.
He currently hosts an ABC radio program, Late Night Live, four nights a week, and writes a weekly column for The Australian. He has been a successful advertising executive and film producer, and has served on many boards including Greenpeace Australia, Ausflag, Care Australia, Film Victoria, National Museum of Australia, both the Adelaide and Brisbane festivals of ideas, the Montsalvat Arts Society and the Don Dunstan Foundation.
Barry Humphries, AO
Barry Humphries, AO, CBEBarry is an Australian comedian, satirist, artist, and author.
Humphries is best known for writing and playing his on-stage and television alter egos Dame Edna Everage and Sir Les Patterson. He is also a film producer and script writer, a star of London's West End musical theatre, an award-winning writer and an accomplished landscape painter.
"Our mission is to contribute to world knowledge and to improve understanding of Australia's Lyme-like illness, and other tick-borne diseases"